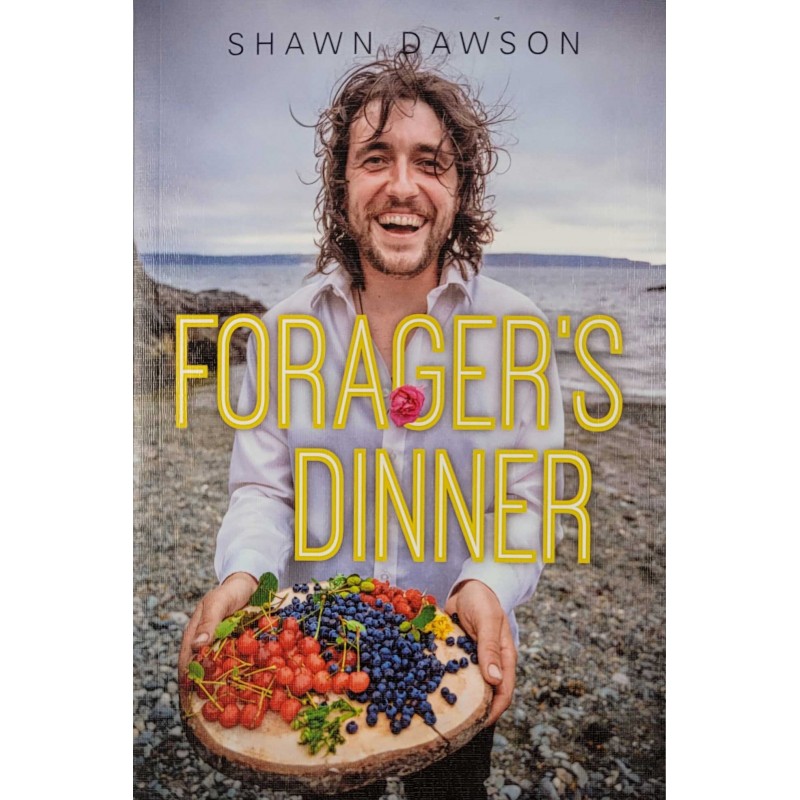  
Forager's Dinner
Forager's Dinner
by Shawn Dawson
Have you ever looked at a wild plant for weed and wondered if you could eat it? Perhaps you would also like to cook using the wild plants that live around us.
Join professional forager Shawn Dawson on a guided tour of the forests, fields, bogs, barrens, cliffsides, and shorelines of Newfoundland and Labrador. Along the way, you'll learn to identify more than 50 edible plants-including trees, weeds, seaweeds, berries, and fruit-and how and when to harvest them sustainably. Dawson also provides plenty of ideas for preparing and preserving what you pick.
This is a must-have book for anyone interested in eating locally and creatively cooking with the freshest possible ingredients. Hundreds of full-colour photographs make The Forager's Dinner a gorgeous and intriguing journey into the natural bounty that surrounds us.
3 other products in the same category: