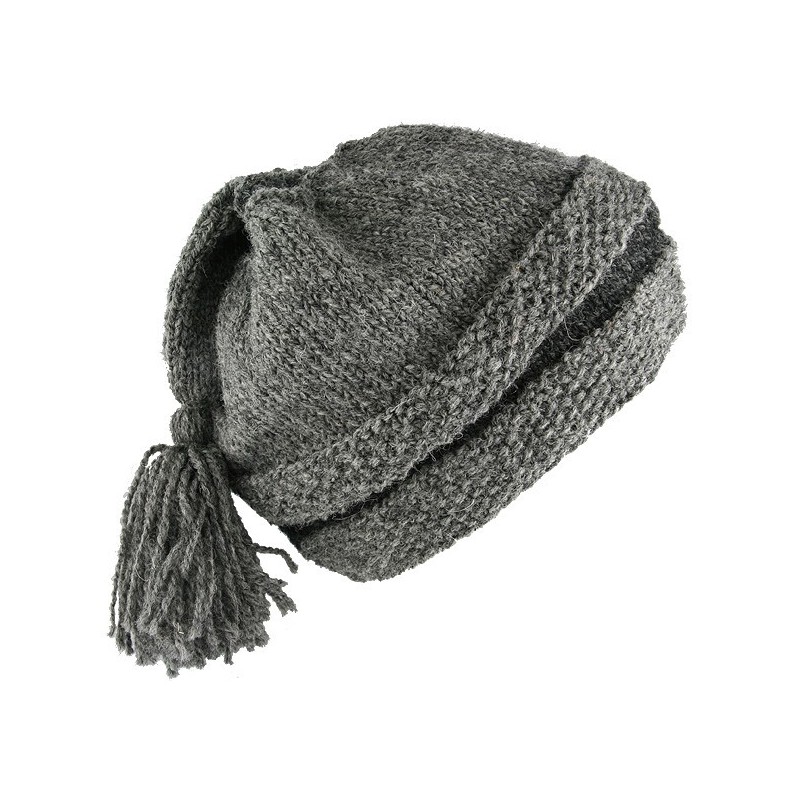  
Basque Whalers Cap
100% wool hat by Spindrift.
Size: Adult
This cozy handknit wool cap was inspired by stories of Basque whalers. They were sailors from the Basque region of France and Spain that visited this region in the 1500s. Archaeologists have unearthed gravesites in Labrador. One was well preserved and clothing identified including a knit wool cap.
Spindrift knitters use 100% wool in their handknit garments. Patterns shown reflect the harsh rugged beauty that is Newfoundland.