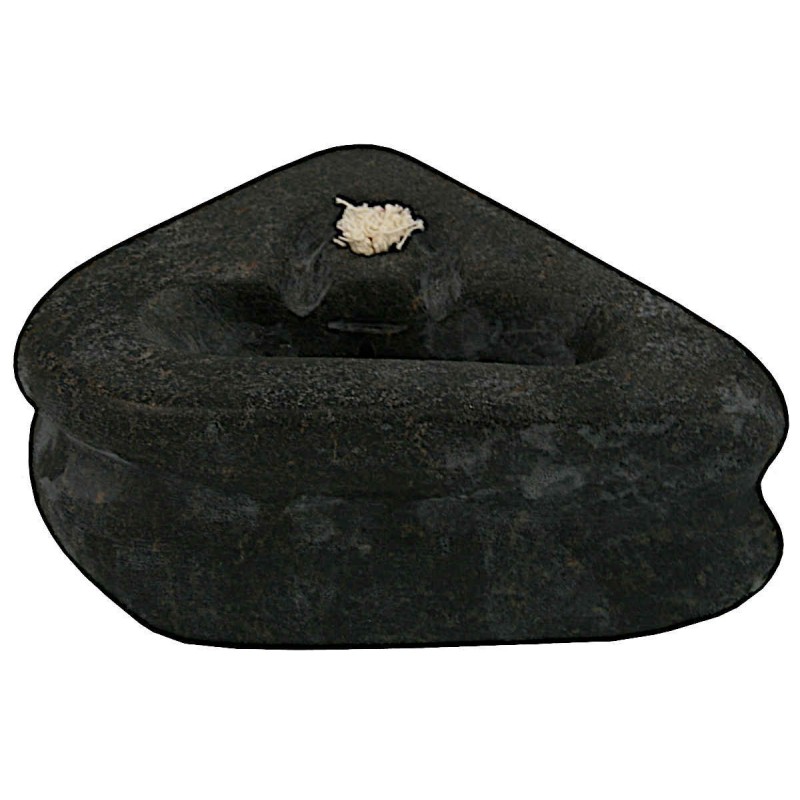  
Kudlik (Quilliq) – Oil Lamp
hand-carved from soapstone
Kudlik (Quilliq) – Oil Lamp
Beautiful, hand-carved soapstone oil lamp. Completely functional!
 "Kudlik" (pronounced Quilliq) is a traditional soapstone oil lamp/heat source made by the Inuit which used seal or whale blubber for fuel. In over 3000 years, the design has changed very little from the original. Simply put, these amazing and resourceful people got it right the first time! These carved lamps can be used with everyday cooking oil such as canola or olive oil or with scented paraffin wax for additional ambience.
This fully functional lamp is made in Newfoundland and carved by hand from soapstone found in the Baie Verte Paninsula of Newfoundland and Labrador.
As with any open flame, please use with care. Read and follow all safety instructions and operating instructions before use!
Length 5.5"
Width 4"
Height 2"
2 other products in the same category: