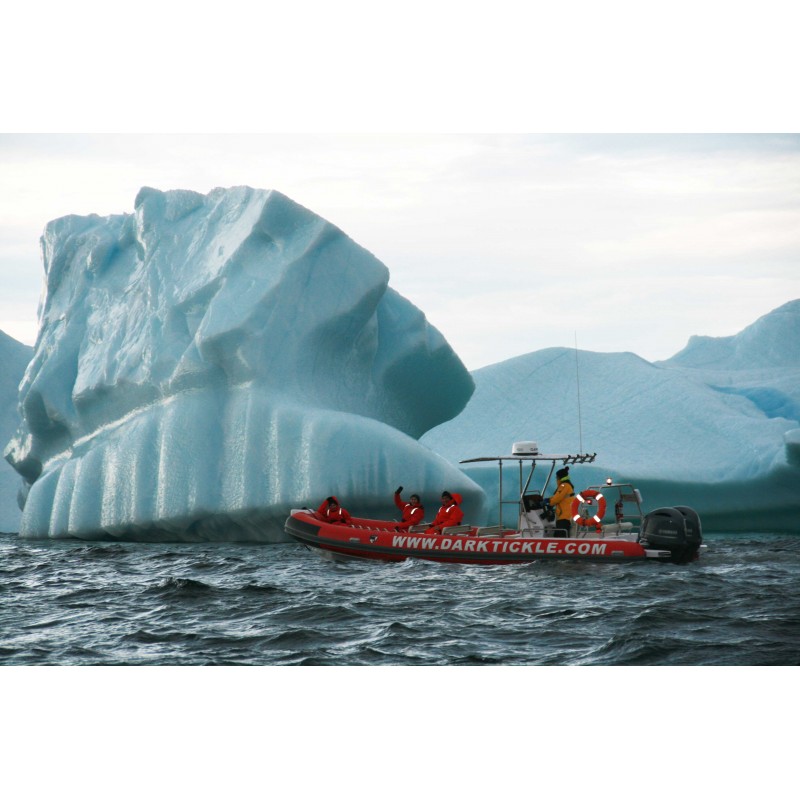  
Dark Tickle Expeditions Boat Tour
Icebergs, whales, seabirds, and history! A two hour interpretive boat tour showcasing icebergs, whales, seabirds with an historical twist. Detailed information on our Dark Tickle Expeditions page.  In operation mid-May (subject to ice conditions) to Oct 1. Daily departures 9:30am, 1:00pm, and 4:00pm. Please enter requested date and time in the product customization field below. We will quickly contact you with confirmation or availability.
Product customization
Don't forget to save your customization to be able to add to cart
Icebergs, whales, dolphin, & seabirds. In "Iceberg Alley," one of the best places to see icebergs on the planet. See fin, minke, humpback, orca, and frolicking dolphin. Eagles, hawks, gannets, murre, kittwakes, and gulls. One select tours, view the underwater realm, streamed onboard from our ROV. Climb aboard our 28 foot offshore Zodiac for an experience of a lifetime!
Full refunds up to 48 hours prior to departure date.
1 other product in the same category: