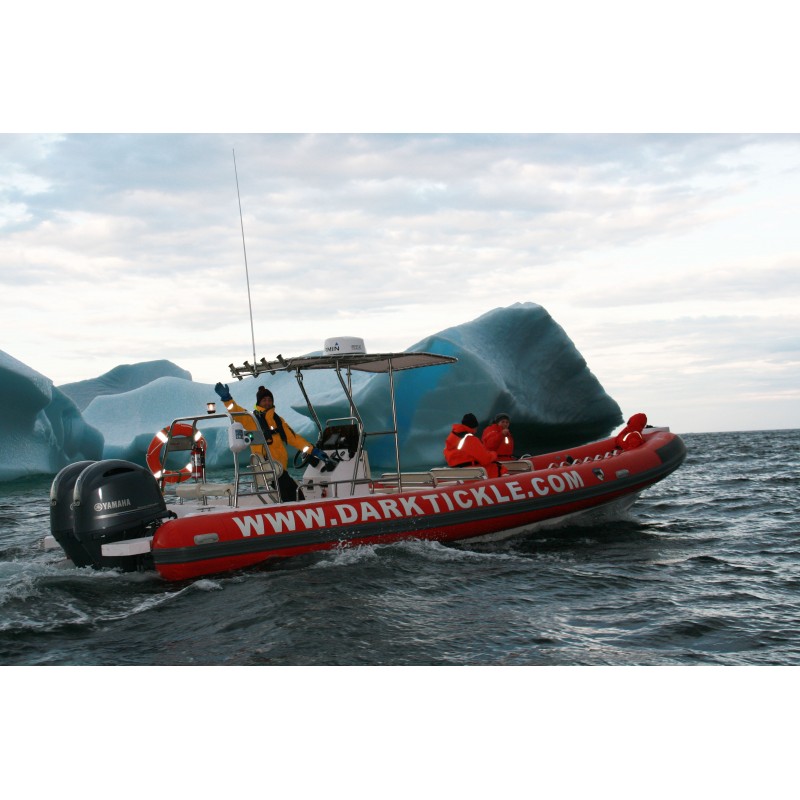  
Icebergs, Whales, & Wild Berries Tour
Icebergs, whales, and wild berries tour package! Information and itinerary on our Travel Offer Page.  Please enter requested date and time in the product customization field below. We will quickly contact you with confirmation or availability.
Product customization
Don't forget to save your customization to be able to add to cart
A two hour interpretive boat tour showcasing icebergs, whales, and seabirds. An informative journey through a unique part of world history, the adventure and peril of the French migratory fishery along Newfoundland's "Petit Nord." 
Lunch at Café Nymphe/The Granchain Exhibit. Choices include dishes based on period French fare of the 18th century. Delicious desserts from wild berries of The Dark Tickle Company. Wine or beer included!
Tour of a wild berry bog and processing facility. Over 30 native plants are interpreted. Watch the transformation of wild berries into our delicious products.
Please put requested dates in comment field on checkout. You will be contacted with availability and/or confirmation. Cancellation with full refund up to 48 hours prior to booking date.
More info and itinerary here!
1 other product in the same category: